This Week's Tuesday Tip: Decorate your Thanksgiving Table on a Budget
November 17, 2009
Can you believe it is almost Thanksgiving?  Where has this year gone?  We all have so much to be thankful for and that is why this is one of my favorite holidays. 
Tip:  You don't have to spend a lot of money to have a beautiful Thanksgiving dinner table.  Get creative!!!  Here are some cute ideas for dressing up your dinner table on a budget. 
Mini pumpkin, squash and gourd candles from Crate and Barrel  $2.00 – $6.00 each.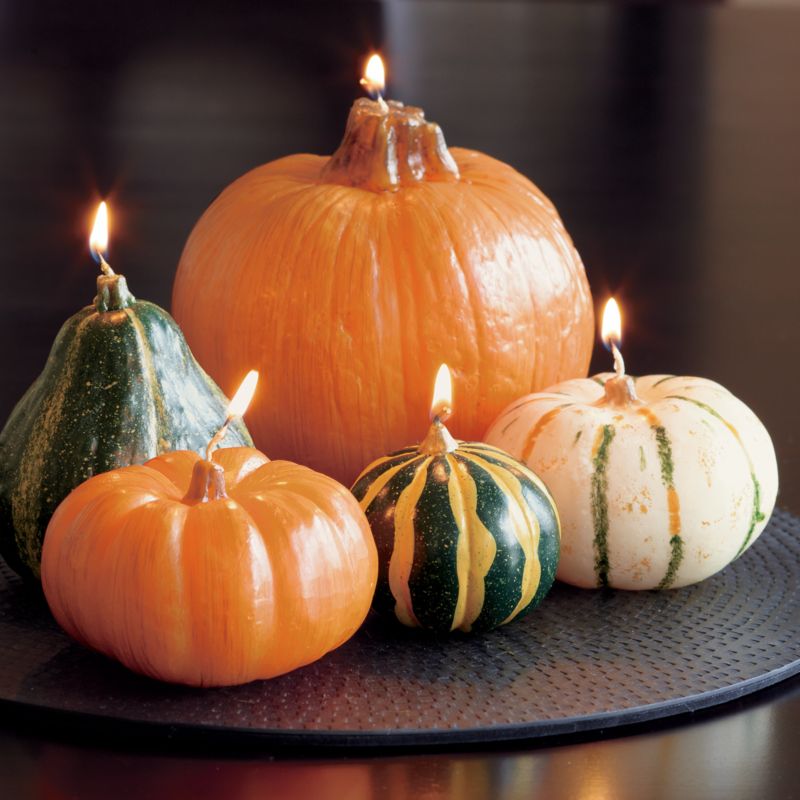 These colorful Leaf platters are from Pier 1 Imports and they are only $10.00  – $25.00 each. 
Here is a great DIY idea that can be totally FREE.  Use a vase that you already have at home, go outside and scoop up colorful leaves and other natural brush from your yard and put a candle in the middle.  Instant table decor. 
These place cards are so adorable and all you need to do is buy some fresh pears on your Thanksgiving grocery store trip.  You don't even need fancy paper for the tie-on names!  They are so cute and inexpensive. 
I
Here is another place card idea using real leaves from your yard.  All you need to buy here is a thick card stock from your local office supply store. 
You can also make napkins rings with ribbon or raffia to complete the look.  I also think it is really nice to include a menu for each guest.  It allows them to get excited about all the amazing dishes they are about to eat.  You can print up a detailed menu and fold them into everyone's napkin if you like.  This is a fun idea especially if you are creating a really unique menu. 
Entertaining can be really enjoyable and having a stylish dinner table doesn't have to be expensive.